Description
The KestrelMet 6000 Food Plot Weather Station is built on a commercial-grade platform and includes a fan-aspirated temperature and RH sensor.
The soil sensor array measures soil moisture and temperature conditions at three depths, providing reliable profile data that corresponds to the entire root zone, allowing the grower to optimize irrigation strategies.
Solar irradiance sensors provide precise crop and environmental information to ensure the most effective integrated pest management program.
GROW AND MAINTAIN A THRIVING FOOD PLOT
We believe in simple, comprehensive weather monitoring solutions that are affordable, easy to deploy, and require minimal decision-making. The KestrelMet 6000 is the most cost-effective and easy-to-use professional-grade weather station available.
The KestrelMet 6000 is a rugged, cost-effective one-time investment that will help you grow and maintain a thriving food plot for years of successful hunting. Cellular data transmission enables you to deploy the station in remote areas and view that data from the KestrelMet cloud within minutes. With the online dashboard and app, you can conveniently access your food plot weather data on a mobile device — whenever you want and wherever you are.
Measurements
Temperature
Relative Humidity
Wind Speed
Wind Direction
Dewpoint
Barometric Pressure
Rainfall
Solar Irradiance
Soil Temperature and Moisture Sensors
Features
Full suite of meteorological measurements
Add-on sensors for solar irradiance and soil sensor array – soil moisture and soil temperature (3 different depths)
All-in-one design for 20-minute setup
Integrated Cellular modem with cloud connected data plan for under $50/year
Intelligent Power Management ensures reliable reporting even in short day and cloudy conditions
High-power photovoltaic panel
Standard 24-hr aspirated fan
Highly visible LED status lights
Telescoping wind sensor mast
ALL-IN-ONE DESIGN WITH PLUG-AND-PLAY SENSORS
The KestrelMet 6000 is an all-in-one cellular station with a one-click ordering experience. Equipped with an integrated cellular modem, high-power photovoltaic panel, battery, and intelligent power management the KestrelMet requires no external power source or Wi-Fi connectivity required.
Solar Irradiance:
The solar irradiance sensor helps optimize plant growth and crop placement strategy.
Soil Moisture and Temperature Sensor:
KestrelMet has taken the gold standard for soil moisture measurement and added temperature sensors that maximize the accuracy of the Watermark soil moisture readings. The included soil sensor array consists of 3 probes, each on a 15' cable. Each probe measures soil water tension using a Watermark sensor and soil temperature less than an inch above the Watermark sensor. Probes are typically buried at 3 different depths corresponding to the root zone of the target vegetation. The soil temperature probes are also used to help you plan the best date to seed the food plot.
The solar irradiance sensor provides accurate measurements of sunlight intensity which is critical in matching the food plot crop to the target location. Depending on your plot's location and access to resources, it can be impractical to irrigate regularly– the KestrelMet weather station provides the actual onsite conditions of your plot so you irrigate only when necessary and with the least amount of water required.
API INTEGRATION
The KestrelMet 6000 is an all-in-one, self-powered cellular weather station that integrates easily into data-driven technology using a cloud-based API.
Our API offers integration, personalization, and automation advantages.
Share and embed our API weather data into your own platform for a personalized solution that fully leverages your existing technology investments.
Save time and money with seamless integration and information delivery from our API to your platform via the cloud.
API data feeds from our high-performance weather station into selected programs so you can visualize field-level and crop-specific insights at a glance for the most informed, real-time decision-making.
SIMPLE SETUP AND UPGRADES
We believe that ordering your station should be just as easy as maintaining and installing. The simple design and wireless technology allow for quick deployment and over-the-air upgrades. The KestrelMet is field-upgradeable over the cellular network ensuring zero downtime and the ability to go from box to field in minutes.
Step 1
Register at KestrelMet.net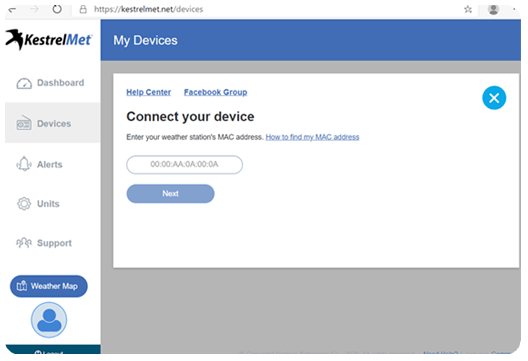 Create an online account and connect your device online.
Step 2
Set Up Your Weather Station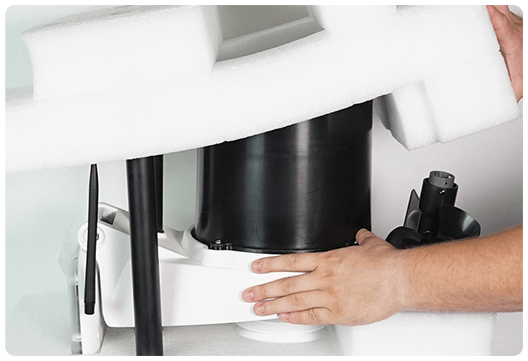 Quickly assemble and easily install your KestrelMet 6000.
Step 3
View and Manage Your KestrelMet Weather Data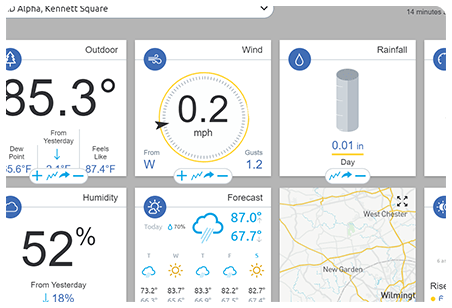 Access your weather data from anywhere on a laptop or mobile.
Low-Cost Cellular Plan – FIRST YEAR FREE!
The KestrelMet comes with a cloud-connected data plan from Verizon or AT&T for under $50/year, with the first year of data completely FREE. Add in a long service life with continuous reliable operation, and the powerfully capable KestrelMet 6000 AG emerges as the clear winner for value and performance when compared to other leading farm weather stations.